Running a business is never easy. There are so many responsibilities that you need to take care of. At the same time, you also need to ensure that the cash flow is regular in your company. For that, you have to make sure that your customers are paying you on time. Now, one of the harshest realities of business is that you will always find some of your customers resisting payment.
This is the reason why the litigation costs are increasing and businesses, especially the smaller ones, are shutting down. If you are dealing with a situation like this or fear that your customer might not pay you on time, then you are at the right place. In the following points, I am going to tell you about ways which will help you in finding out whether your debtor is resisting payment. Take a look.
Failure to Pay On Time
The most obvious sign is crossing the deadline for payment. For example, a debtor has paid the money on time before, on more than one occasion. But this time he or she is failing to pay the money on time. More particularly, he or she has failed to pay even when you have adjusted the due date more than once. This is a clear sign that your debtor is not willing to pay due to some reason. This might be the right time for you to seek help from the best collection agency in order to find out whether their reason for the delay in payment is genuine or not.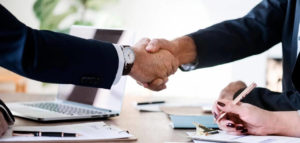 Poor Credit Rating
When you are dealing with a client, it is imperative that you get a look at their credit history. It can be the biggest sign that your client might skip paying you too. When a business already has poor credit ratings, it is at an advantageous position. How? Well, this is the rock bottom for any business. What worse can happen to them! If they don't pay you back, your report is going to affect their already bad credit score. In such a situation you will be not left with many options to get your money back. That is why first look for the credit rating of the company you are doing business with. This will give you a clear hint of what is waiting for you.
No Contact or Response from Debtor
When a debtor is being late in paying you the money, it is most likely that they will be in touch even before you reach them for the payment. It is also possible that they will immediately respond to your calls or emails stating their situation so that you get the idea. But when a debtor is not willing to pay at all, they will be hard to reach. Moreover, they might just refuse to respond altogether. This is a huge red flag which indicates that your debts are in trouble. Getting the help from a third party for business debt collection can be the best decision you can make at this stage. How? It will be better if they start initiating the communication as well as documenting it at every step.
Skipping Town
Do you find their phone lines unresponsive? Have you dropped by the office of your client just to find out that it is closed down even on a weekday? If your answer is yes, then be sure that your client has skipped town. Now, getting access to public travel records can be an impossible task for you. But when you are appointing a collection agency, be rest assured, they will be able to use skip tracing technology to find out the debtor.
So, now as you know ways in which your debtor can resist paying you back, what are you waiting for? Trust your instincts and hire a reliable agency to take care of the recovery for you.